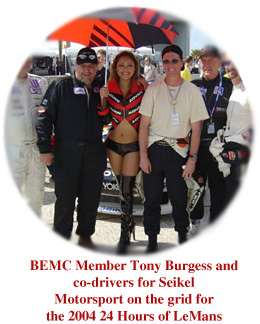 Have a photo that you think shows the spirit of amateur racing, or the club, send it to me here and we will add it too the members gallery for everyone to see. If you don't have a digital version of the photo, not to worry I can scan it and return the original to you for no charge. That is the best deal in town. If you want some more done just e-mail me and we can arrange for your photos to be put on a CD and returned to you.
If you see a photo on the site that you would like a copy of let me know and we can make that happen for you as well. I will be around the paddock and of course on the Grid during our weekends so if you see someone pointing a camera in your face SMILE, but try to look natural.
Memberships into BEMC can be done online, please click the link below to be redirected to our online application.